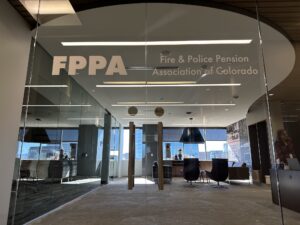 As we've previously noted, FPPA has spent the last several months transitioning to a new office building in the Denver Tech Center. And today, we're excited to announce that we are finally up and running at our new office space.
Effective today, FPPA's address is:
Stanford Place II
7979 East Tufts Avenue, Suite 900
Denver, CO 80237
A reminder: Walk-in appointments at FPPA offices are discouraged. Please continue to schedule in-person appointments in advance.
If you have any questions, please contact us.
Ryan Woodhouse is the Content and Publications Manager for the Fire & Police Pension Association of Colorado. When not creating content for FPPA, Ryan can be found fly fishing in the Colorado high country or shouting at the TV during University of Wisconsin football and basketball games.