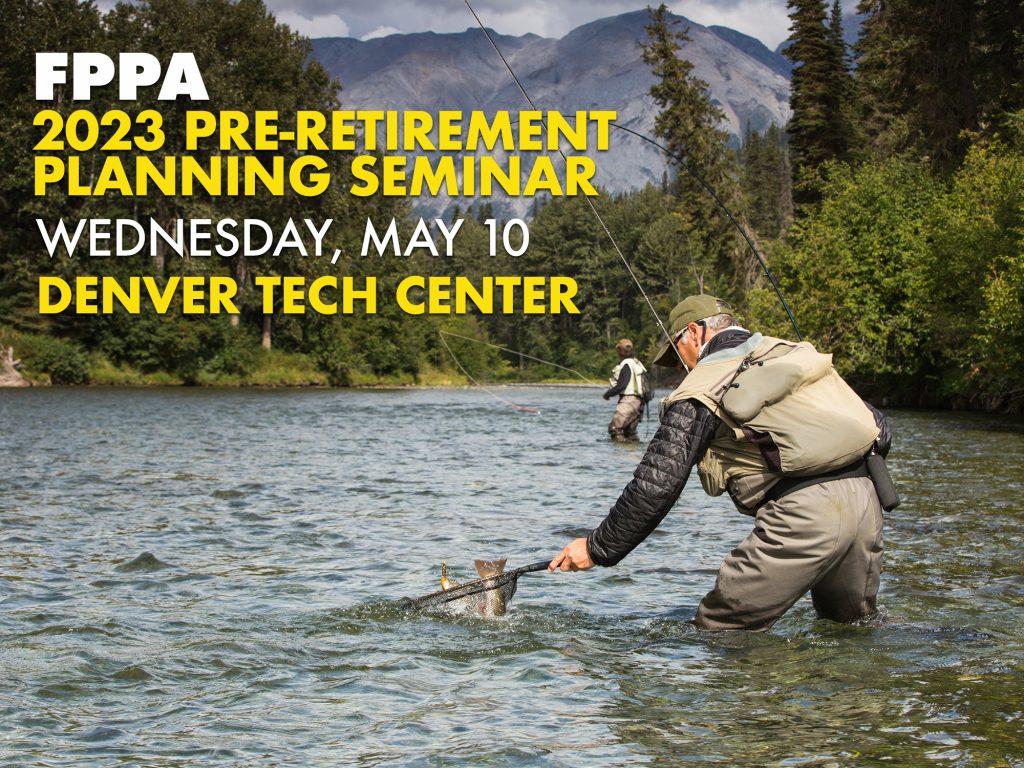 Edit 4/13/2023: Due to heavy demand, in-person registrations have reached capacity. This post has been updated to reflect this change.
Join FPPA on Wednesday, May 10th for our Pre-Retirement Seminar. Build out your retirement to-do list at this free, full-day event for FPPA Members.
In person registration has closed, but this event is still available online over Zoom webinar.

Event Details
Date: Wednesday, May 10
Event time: 9:00 am – 3:00 pm
Sessions include: Psychology of Retirement; Medicare and Healthcare in Retirement; Wills, Trusts, and Estates; Social Security; and the FPPA Retirement Process
Register Now: Virtual (Zoom Webinar)
Can't attend this one? Mark your calendar for our next seminar on Thursday, August 3rd. Check back here for more information as the date approaches.