Update 11/18/2020: This webinar has ended. A recording of the event and downloadable slides are available below.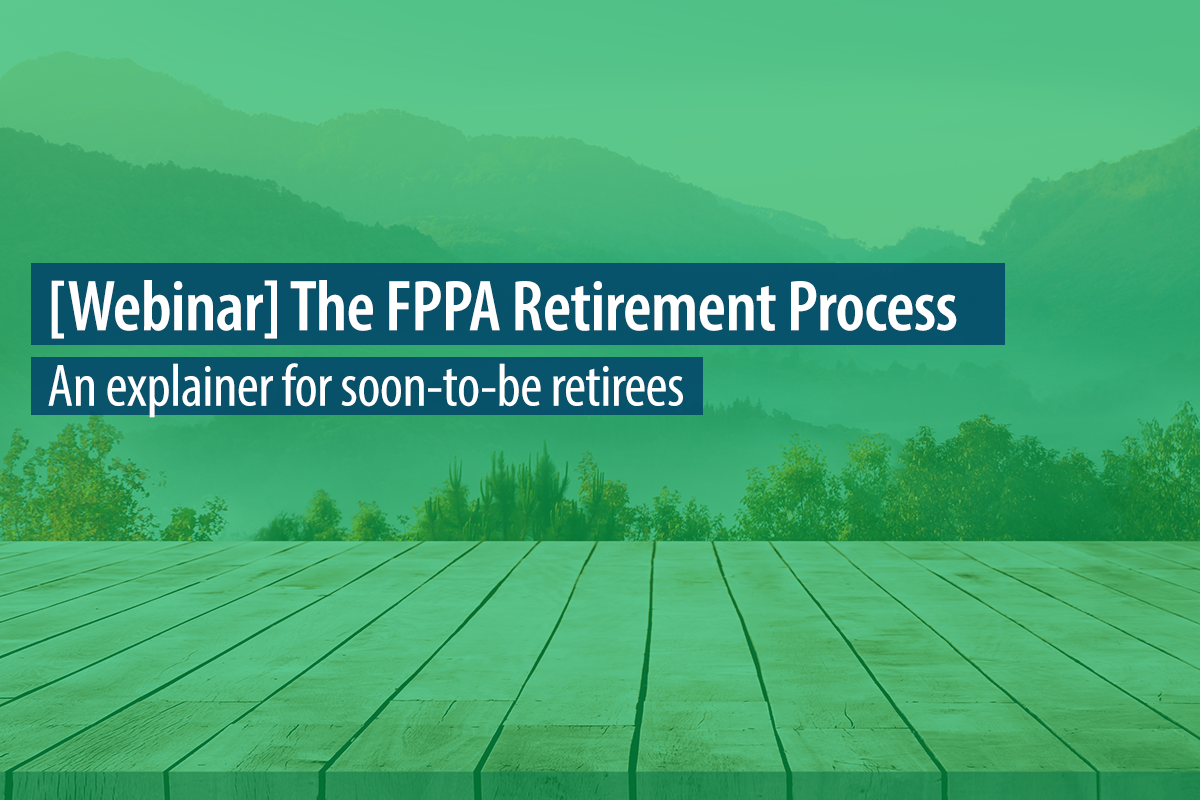 Retiring in the FPPA system may seem complicated, but it doesn't have to be! The secret, like much in life, is in the preparation. Join FPPA for a webinar next Wednesday, 11/18, designed to equip members approaching retirement for all the decisions ahead as you complete the retirement process.
Explore the different benefit options available to members as you navigate the FPPA retirement process. Compare payment options, learn how to complete the retirement application, and see what action you should take now to get ready!



Video Replay and Slide Download
Download Presentation Slides (PDF)