Being ready for retirement takes more than money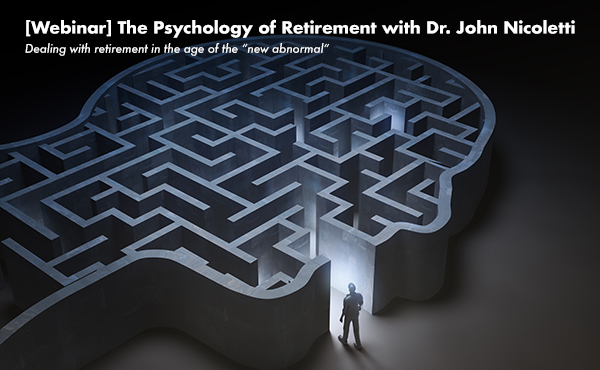 Join FPPA and Dr. John Nicoletti for The Psychology of Retirement on Wednesday, March 10th at 10 am. Dr. Nicoletti, a national leader in first responder psychology, will discuss the unique experience of retiring from a career in public safety.
No matter what your next adventure looks like, there are many things to consider and prepare for after separating service. And, with the added stressors of living in a pandemic, it has never been more important to make sure you're taking care of yourself.
Event Details
Date: Wednesday, March 10
Time: 10:00 – 11:00 am MDT
Location: Zoom streaming webinar
Format: Presentation, followed by Q&A
Register Now
To RSVP for this webinar, visit the Zoom registration page using the button above or this link.
About Dr. John Nicoletti

Dr. John Nicoletti received his Ph.D. in Counseling Psychology from Colorado State University in 1972. He co-founded Nicoletti-Flater Associates with his wife, Lottie Flater, in 1976. He has since established himself as a national expert in police psychology, violence risk assessment, workplace and school violence prevention, as well as crisis intervention and trauma recovery. Dr. Nicoletti has been asked to take part in several high profile investigations, including the Columbine High School and the Virginia Tech shootings.

Read the rest of Dr. Nicoletti's profile on Nicoletti-Flater Associates' website
Click for additional mental health materials from Dr. Nicoletti