Update 12/16/2020: The January 20 edition of this webinar has ended. Please join us for our next presentation on February 17
Learn to manage your new investment account with Fidelity®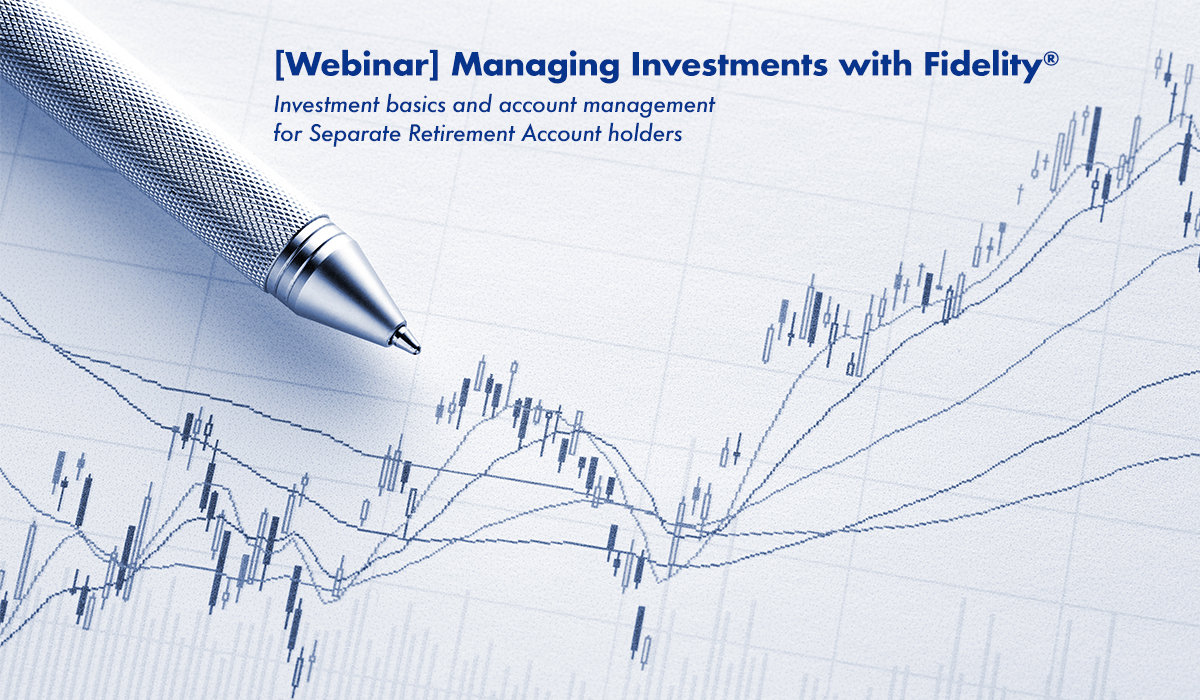 Recent legislation made many changes to FPPA plans, including how Separate Retirement Accounts (SRAs) will be managed beginning in early 2021, when SRA balances held by FPPA will transfer to individual, self-directed account at Fidelity Investments®. If you have this type of SRA, join this webinar with FPPA and Fidelity to learn more about these changes, and how you can manage your new investment account.
Learn basic investing terms, strategy and how to utilize Fidelity's tools and resources to meet your financial goals. Our guest, Fidelity Director, Retirement Planner Samuel Casad—who has worked directly with FPPA members for over a decade—will also walk through how to access and manage your investments using Fidelity's platform.
In order to accommodate as many members as possible, there are two separate dates scheduled for this presentation. Pick whichever date works best for you, no need to attend both sessions.
Event Details
Date: Wednesday, January 20 or Wednesday, February 17
Time: 10:00 – 11:00 am MDT
Location: Zoom streaming webinar
Format: Presentation, followed by Q&A

Register Now: February 17

To RSVP for this webinar, visit the Zoom registration page using the button above or this link: February 17
Live Streaming on YouTube – January 20
For those that do not wish to attend using Zoom, this event will be simulcast on YouTube using this streaming link. Please note: the Q&A section will be conducted entirely over Zoom, so if you intend to ask questions, please be sure to join the Zoom webinar.