Update 9/23/2020: This webinar has ended. A recording of the event and downloadable slides are available below.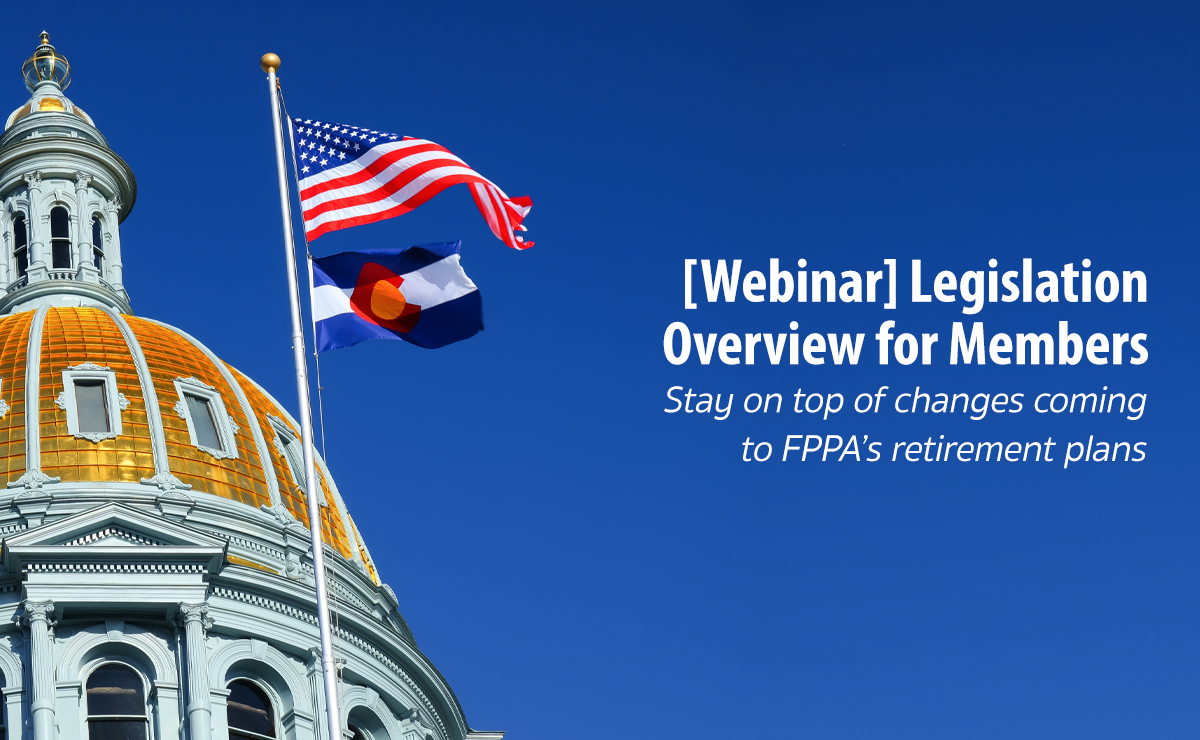 In 2020, FPPA pursued and the Colorado legislature passed legislation that makes significant changes to FPPA's benefit plans. With scheduled changes taking effect in January 2021, now is the time to get caught up on what's happening, and take action as needed.
Join this hour-long event to learn about the legislation, Colorado House Bill 20-1044, and its impact for Colorado's first responders.
Members approaching retirement age and/or with Separate Retirement Account (SRA) balances are strongly encouraged to attend!
Video Replay and Slide Download
Download Presentation Slides (PDF)