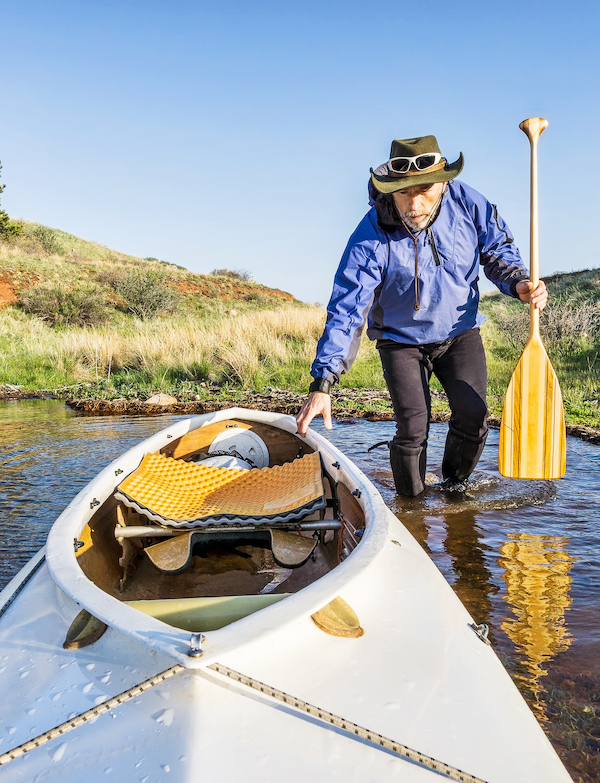 On April 1, 2020, Colorado Governor Jared Polis signed HB20-1044 into law. This bill, sponsored by FPPA, provides a number of retirement security measures that will benefit the thousands of Colorado first responders in our plans. One provision in particular has led to a number of questions from interested members and employers: The Rule of 80.
Simply put, the newly created Rule of 80 will allow some of our state's longest-serving firefighters and police officers to claim a normal retirement as early as age 50, compared to the 'normal' age of 55. But how does it work? Who qualifies? Why did FPPA create this feature? These are the questions we'll answer in this post. So, first things first…
How does the Rule of 80 work?
To explain the Rule of 80, let's first recap the definition of Normal Retirement. Under the Statewide Defined Benefit Plan, a member is eligible for a full, unreduced benefit when they reach 55+ years of age and 25 years of service in the plan. This is essentially the standard for Normal Retirement. Members who do not meet this requirement could instead claim an early or vested retirement. Definitions for those types of retirement can be found in the Plan brochure.
The Rule of 80 is essentially a new, additional definition for Normal Retirement. This definition allows a member to qualify for a normal, unreduced pension benefit if their age and years of service add up to at least 80, starting at age 50. The age and service combinations that qualify are shown in this chart: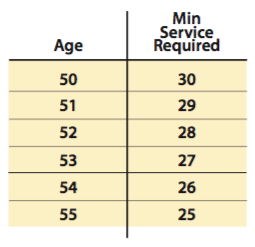 Previously, members who would have qualified for the Rule of 80, and couldn't wait to collect their pension until age 55, would have instead been forced to take a reduced, vested benefit.
When does the Rule of 80 go into effect?
Members become eligible to claim a Rule of 80 retirement on January 1, 2021. After that date, members can take a normal retirement once the above requirements are met.
How will we pay for the Rule of 80?
This feature will be funded by a one percent increase in employer contributions, at a rate of 0.5% increase per year for two years. These increases will take place in 2029 and 2030, after the other employer contribution increases enacted by HB20-1044.
Is the Rule of 80 available with any other retirement plans?
As passed in HB20-1044, the Rule of 80 is only available to members of the Statewide Defined Benefit Plan (SWDB) and the associated Supplemental Social Security Component (SWDB-SS). It is not available to Statewide Hybrid Plan members.
Please note: associated contribution rate increases differ for SWDB-SS departments. See this page for more info.
Can members do DROP or Deferred Retirement under the Rule of 80?
The short answer is yes. As explained above the Rule of 80 is basically a new definition of Normal Retirement. Therefore, all features and tools available to members claiming a Normal Retirement are included under the Rule of 80.
There are, however, additional details and things to consider when completing DROP or Deferred Retirement under the Rule of 80; if this is something you're considering, please get in touch with our staff to discuss your options.
Why did FPPA pursue this feature?
As described on this page, FPPA created the Rule of 80 as a nod to Colorado's longest-serving first responders:
"In order to qualify for an unreduced benefit under the Rule of 80, a firefighter or police officer would most likely need to begin working at an FPPA department in their early 20s, and then work their entire career as a first responder in Colorado. In many cases, working as a first responder for so long takes an enormous physical and mental toll, and often these members must consider taking a reduced, early retirement. This rule would help to reduce such instances and reward these members' service.
Due to the requirements, not all of our members would be eligible to claim a Rule of 80 retirement, but those that do will be among the longest serving public safety officers in Colorado. Our goal is to allow them to end their career on their own terms, perhaps even a few years earlier than most with an unreduced pension benefit."
Do you have additional questions about the Rule of 80? Get in touch with us!


Back to BonusCheck Home
Ryan Woodhouse is a Digital Content Specialist for the Fire & Police Pension Association of Colorado. When not authoring content for FPPA, Ryan can be found fly fishing in the Colorado high country or shouting at the TV during University of Wisconsin football and basketball games.