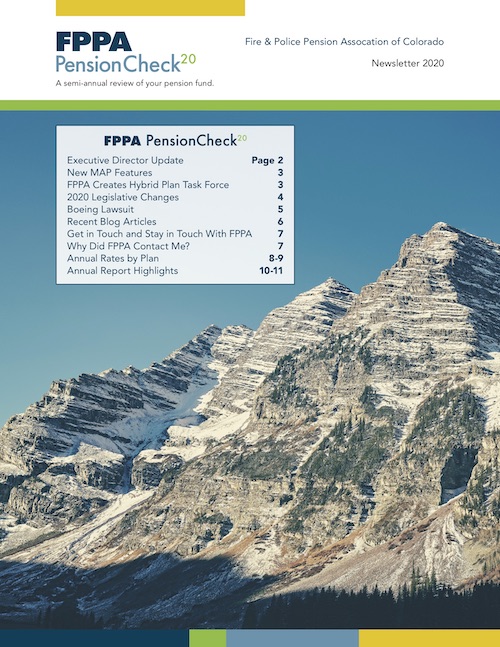 In a year that's been as abnormal as abnormal can be, let's finish 2020 with something normal for a change: the release of FPPA's annual PensionCheck Newsletter. The 2020 edition includes a rundown of some highlights from the past year, and a look at what to expect from FPPA in 2021, including:
Executive Director Update
New MAP Features
FPPA Creates Hybrid Plan Task Force
2020 Legislative Changes
Boeing Lawsuit
Three Times We Need to Hear From You
Why Did FPPA Send Me a Letter for My Birthday?
Annual Rates by Plan
Annual Report Highlights
Ryan Woodhouse is a Digital Content Specialist for the Fire & Police Pension Association of Colorado. When not creating content for FPPA, Ryan can be found fly fishing in the Colorado high country or shouting at the TV during University of Wisconsin football and basketball games.