Update 6/3/2021: These events have ended. Recordings of the events will be posted below, as they become available.

In 2020, FPPA assembled a Task Force to study the Statewide Hybrid Plan (SWH). The Task Force's mission was to evaluate the long-term sustainability of the Plan and provide actionable recommendations to the board, if needed.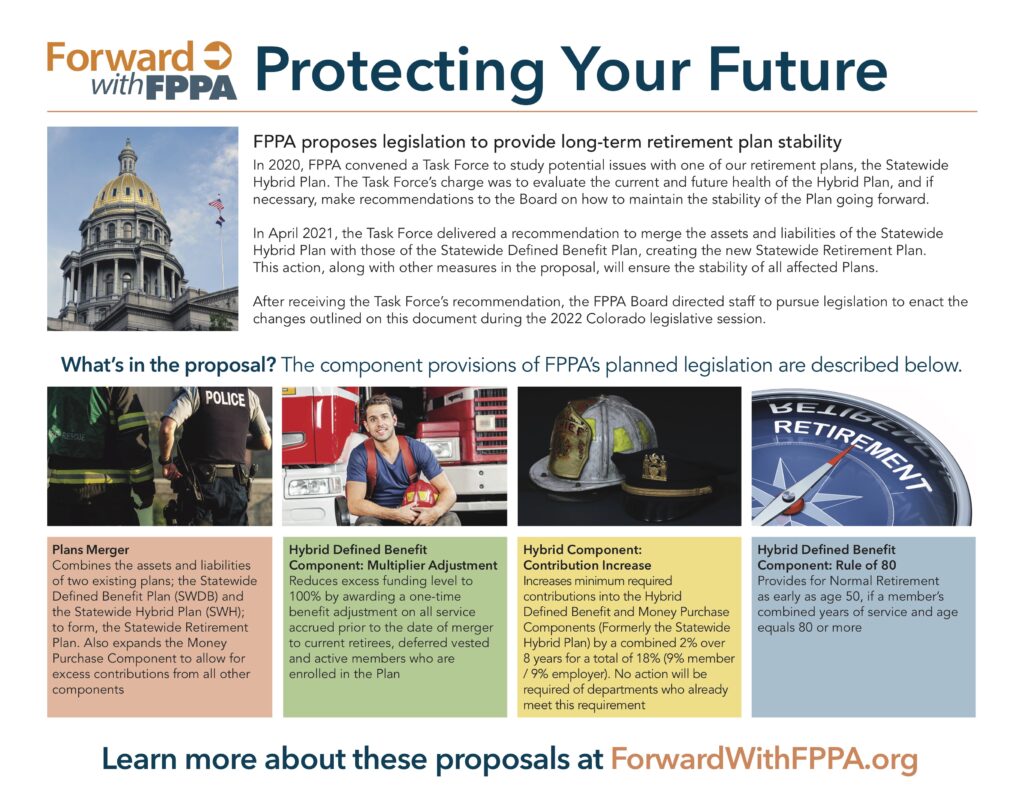 After months of studying the unique circumstances of the SWH Plan, the Task Force recommended several changes to shore up the Plan and ensure it remains strong into the future. After receiving the recommendations in April 2021, FPPA's Board instructed staff to pursue state legislation in 2022 to enact the suggested changes.
In the coming weeks, FPPA will be conducting in-person and web-based meetings to discuss the proposed changes in detail and allow members and employers to ask questions. Meeting and registration details can be found below.
In-person meeting, conducted by Colorado Professional Fire Fighters (CPFF)
Both police and fire members are encouraged to attend
Date: Friday, May 21
Time: 10am – 12pm (doors open 9:30AM)
Location: CPFF offices, 12 Lakeside Lane, Denver, CO 80212
Format: Presentation and Q&A
Video Replay-CPFF Presentation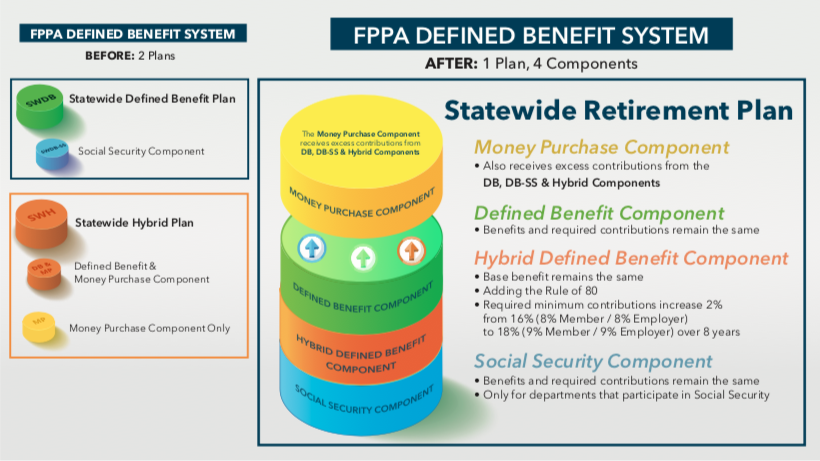 Informational webinar for employers
Date: Wednesday, June 2
Time: 10am – 11:30am
Location: Zoom webinar
Format: Presentation and Q&A


Video Replay-Employer Presentation
Informational webinar for members
Date: Thursday, June 3
Time: 10am – 11:30am
Location: Zoom webinar
Format: Presentation and Q&A


Video Replay-Member Presentation