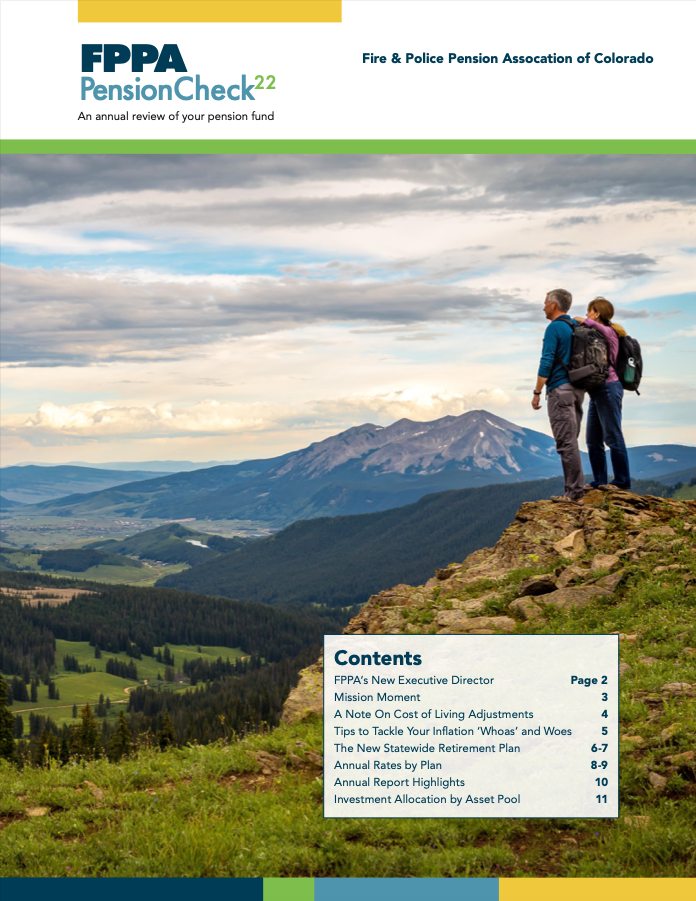 The 2022 PensionCheck Newsletter is published! Many changes are coming to FPPA's Plans in the coming months, and this release will help you catch up on the very latest, including:
Introducing FPPA's New Executive Director
The New Statewide Retirement Plan
A Note on Cost of Living Adjustments
Tips to Tackle Your Inflation 'Whoas' and Woes
FPPA is Moving!
Reminder: Check Your Beneficiaries
Annual Rates Announcement
Annual Report Highlights
Ryan Woodhouse is the Content and Publications Manager for the Fire & Police Pension Association of Colorado. When not creating content for FPPA, Ryan can be found fly fishing in the Colorado high country or shouting at the TV during University of Wisconsin football and basketball games.