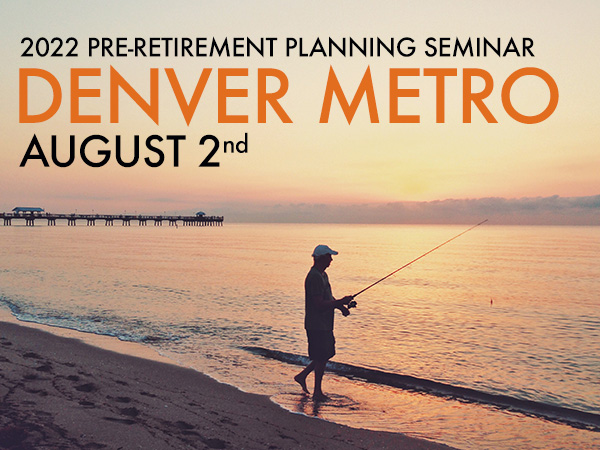 Edit 8/2/2022: This event has ended. Thank you to all who attended.
Join FPPA for our next Pre-Retirement Planning Seminar, August 2nd in Denver! Enjoy a full day of retirement planning with other Colorado first responders.
Before you RSVP, please note the following changes:
New location: instead of the Western Slope as previously planned, this seminar will once again be held in the Denver Tech Center (address below)
New virtual option: this event will be simulcast as a Zoom webinar. If you wish to attend virtually, simply select this option when you RSVP
Event Details
Date: Tuesday, August 2
Registration: 8:15 – 8:45 am
Event time: 9:00 am – 3:00 pm
Sessions include: Psychology of Retirement; Wills, Trusts, and Estates; Social Security; Retirement Healthcare; and the FPPA Retirement Process
YouTube Simulcast
If you have trouble accessing the Zoom stream, use this link to view the simulcast on YouTube
Please note: In order to ask questions during the Q&A portions of the webinar, you must be connected over Zoom. Any questions or comments sent over YouTube will not be seen by our staff.
Questions?
Please contact FPPA's Field Education Team at FieldEd@FPPAco.org or (303) 770-3772 ext. 6450