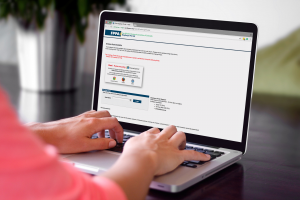 FPPA will soon introduce online enrollment, a new tool designed to assist in the onboarding of new members. This upgrade comes at the request of several FPPA employers and will greatly reduce the amount of time and effort required to complete new member registration.
Once complete, this enhancement will allow new members to safely and securely submit enrollment information electronically, replacing the current paper forms. This process will minimize errors, allow FPPA to capture the necessary documentation all at once, and assist us in administering benefits timely and accurately.
Look for these changes to the FPPA Employer Portal to take effect in late December 2018. If you have any questions about the new onboarding procedures, please contact your contributions specialist.
Ryan Woodhouse is the Content and Publications Manager for the Fire & Police Pension Association of Colorado. When not creating content for FPPA, Ryan can be found fly fishing in the Colorado high country or shouting at the TV during University of Wisconsin football and basketball games.