In the past several months, six Colorado police and fire departments have filed resolutions signaling their intention to join the FPPA Defined Benefit System. The departments—Broomfield Police, Fountain Police, Grand Junction Fire, Littleton Police and Montrose Police—have since begun the partial entry process and have set effective dates of entry before the end of 2018.
Joining FPPA through partial entry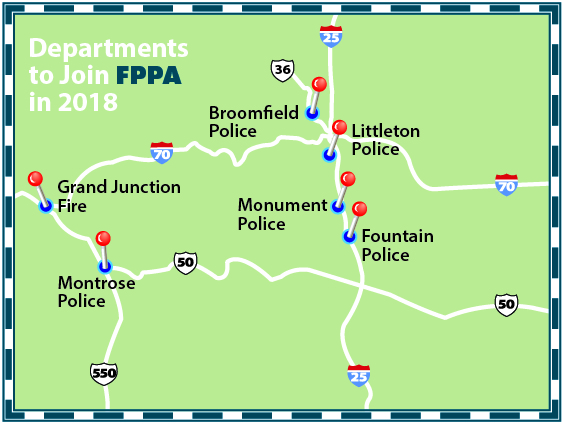 Within the partial entry process, members of these departments will have the option to select whether to join the FPPA Defined Benefit System or remain in their existing local retirement plan. Additionally, all new department hires after the effective date will be automatically enrolled in an FPPA defined benefit plan.
In addition, Monument Police elected to join FPPA in Spring 2018 through a process called supplemental Social Security affiliation. This specialized process is available only to departments that pay into Social Security. For more information about the affiliation process or to see a list of departments who have re-joined, please visit JoinFPPA.org.
Ryan Woodhouse is the Content and Publications Manager for the Fire & Police Pension Association of Colorado. When not creating content for FPPA, Ryan can be found fly fishing in the Colorado high country or shouting at the TV during University of Wisconsin football and basketball games.