Update 7/30/2020: This webinar has ended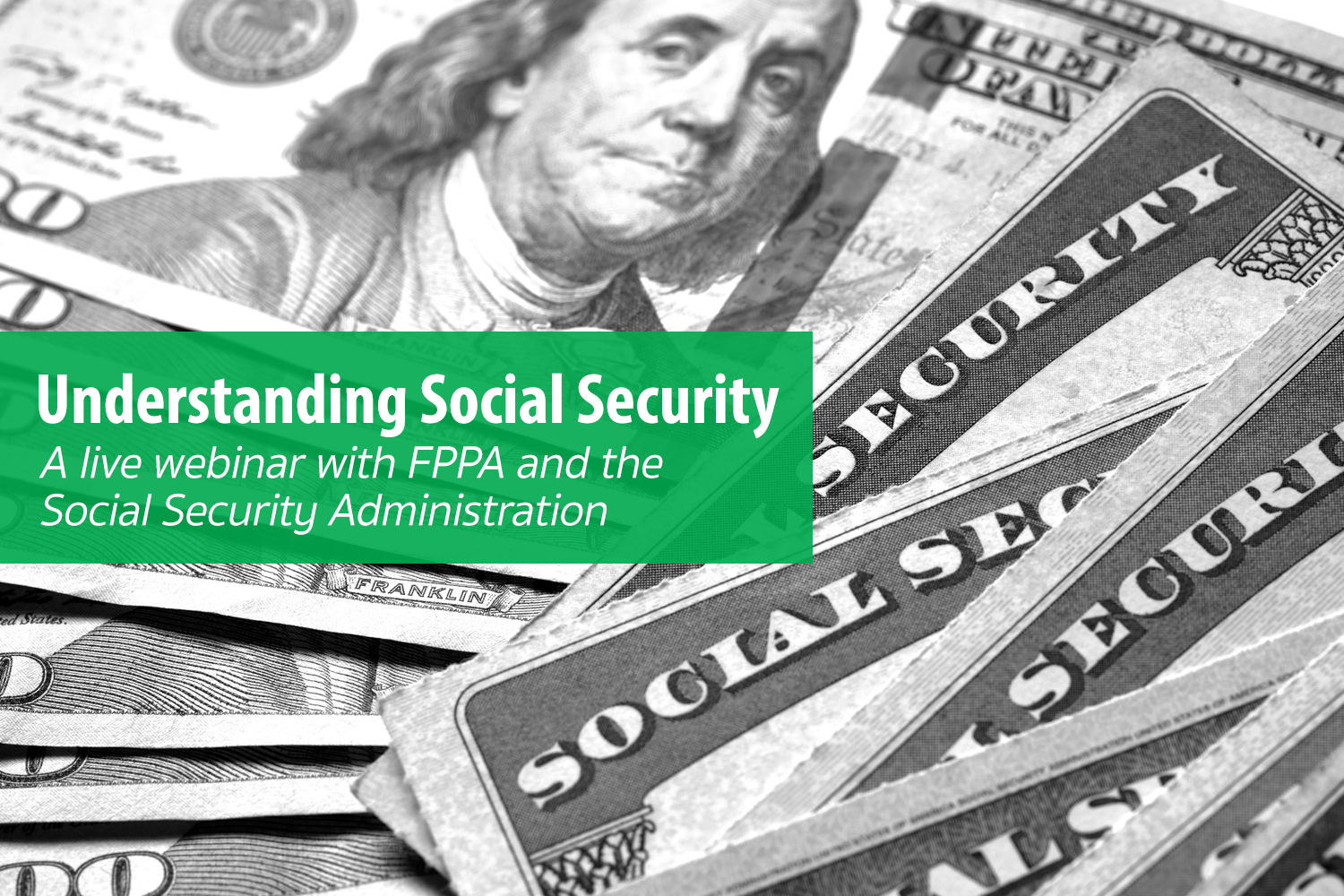 Retirement planning comes with a lot of considerations, and for many FPPA members, Social Security does not make the list of things to account for. It's understandable… most FPPA members do not contribute Social Security for their work as first responders.
And yet, even if you're not currently paying into Social Security, your retirement income might be impacted nonetheless. Often this is due to past occupations or a spouse's income.

What FPPA members need to know about Social Security
Join FPPA and Josh Weller of the Social Security Administration for a one-hour webinar full of retirement planning considerations and Social Security. In addition, he will provide information on Medicare and other topics.
Consider attending this webinar if:
You currently pay into Social Security through full- or part-time employment
You have paid into Social Security through past jobs
Your spouse pays or has paid into Social Security
You plan to work in retirement
Streaming on YouTube
For those that do not wish to attend using Zoom, this event will be simulcast on YouTube using this streaming link.

Please note: the Q&A section will be conducted entirely over Zoom, so if you intend to ask questions, please be sure to join the Zoom webinar.

About Josh Weller

Josh is a Public Affairs Specialist for the Denver Regional Communications Office of Social Security.
Ryan Woodhouse is a Digital Content Specialist for the Fire & Police Pension Association of Colorado. When not authoring blog posts, Ryan can be found fly fishing in the Colorado high country or shouting at the TV during University of Wisconsin football and basketball games.